42st Annual Earth Treasures Show
Gem, Jewelry, Mineral, & Fossil Show & Sale
December 9-10, 2023
Sat 9:00 AM - 6:00PM
Sun 10:00 AM - 5:00PM
Williamson County Ag Expo Park
4215 Long Lane
Franklin, Tennessee 37064
Map to Ag Expo Center
Interactive Show Map
Admission $6.00 (2 Day Pass $10.00)
Students (18 and under) $1.00
Under 12 Free with an Adult
Scout Youth in Uniform are Free
Free Parking
Door Prizes Approximately Every Hour!
Grand Prize at the conclusion of the Show
Show Questions: show

mtgms.org
Geology Information and Displays for Scouts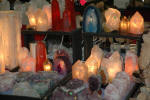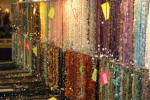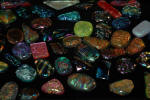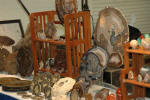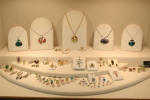 The show is the focal point of the year. It is an excellent time to become acquainted with Rockhounding. The show is educational and a good time to be enjoyed by children and adults alike. Proceeds from the show are used to fund several scholarships to colleges in the area as well as donations to several lapidary education facilities. Planning for the show is a year long process to ensure the best show possible. Items of interest include but not limited to:
| | |
| --- | --- |
| | Demonstrations - May include Silver/Gold Smithing, Wirewrapping, Casting, Cabbing, Polishing, Faceting, Carving, Knapping, Tumbling, Cutting, Beading, etc. |
| | Exhibits - Show Cases of Various Themes |
| | Jewelry - Finished, Tooling, Supplies, Rough Material, Castings, Cabochons, Faceted Stones, Beads, etc. |
| | Mineral Specimens - Crystals, Minerals, Fluorescent, Geodes, Polished, Slab, Rough, etc. |
| | Fossils - Petrified Wood, Plant, Animal, Amber, etc. |
| | Supplies - Stones, Gold & Silver Chains, Findings, Grit, Polish, Cleaning, Tools, Books, etc. |
| | Other - Meteorites, Arrow Heads, Grab Bags, etc. |
We would like to welcome everyone to our new location at the Williamson County Ag Expo Park, which is just South of Nashville and Cool Springs. This is a beautiful facility with an enormous amount of free parking. We are working hard and adding many new additions to our show to make this our best show ever. We are very excited about this new location, and hope you will enjoy it too.
Sites of Interest
Never been to show, take a look at some of our past shows to get an idea of what you might find. Every show is always a little different, but you'll probably find something similar to anything you see in these pictures.