Lapidary Class Information
The Mid Tennessee Gem & Mineral Society, Inc. (MTGMS) is a not-for-profit 501(c)(3) chartered to offer educational programs related to Earth Science and Lapidary Arts (Jewelry Making) in Middle Tennessee. To accomplish this mission, MTGMS has partnered for many years with FiftyForward Donelson Station in Donelson and Coffee County Senior Citizens Center in Tullahoma to offer Lapidary Arts classes. These two Centers' offer the classes and classrooms space, while MTGMS offers the tools, equipment and outstanding Instructor's. A small course fee is, charges, which goes to the Center, and a small maintenance fee is charged which goes to MTGMS to cover the upkeep and cost of tools and equipment.
Most classes meet a few hours once a week during the daytime, nighttime, or on Saturday. The courses continue over a period of 6 to 12 weeks during each of the four quarter. In some cases, courses are offered for a 3-day weekend class or a 5-day weekly class. The weekend classes are offered during the last month in each quarter and the week long classes are offered during the Quarter.
Class Schedules and Sign Ups
2023 Fall Class Schedules Updated 09-20-2023

2023 Fall Class Descriptions New 09-20-2023
IN PERSON CLASS SIGN UP begins Saturday, September 23trd at 10:00 AM to 12:00 PM
NO PHONE SIGN UP ON SATURDAY, September 23rd !!!
Saturday is IN PERSON ONLY SIGN UP!!!

Starting on Monday, you can sign up for any class by calling Fifty Forward at (615) 883-8375.
They will take your name and can accept credit and debit cards over the phone.
You can also pay in person at the center.
Classes fill up quickly, so call soon to reserve your place in class.
Classes may have risk. Therefore a student MUST have the mental, physical & eyesight skills to Be Safe In Class.
The Instructor will approve your participation during the first class

NOTE: if you are member of the FiftyForward, class fees are 50% of the non-member fees


FiftyForward Donelson Station School – 615.883.8375
108 Donelson Pike Nashville, TN 37214-2902
www.fiftyforward.org/donelson.htm
| | |
| --- | --- |
| | As you go into the front door of the Center you will find the office on the right where they will have class signup and information. You may even call to signup provided you will pay with a credit card. Inside the Center you will find a Metal's Classroom just past the office and down the hallway to the right, all the way to the end on the right, you will find the Lapidary Classroom. |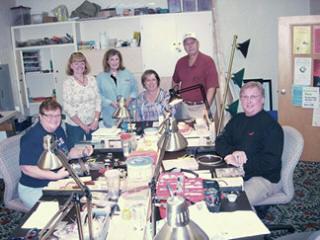 The Metal's Classroom is where skilled and experienced Instructors teach Silver Jewelry, Wire Jewelry, PMC Jewelry, Cold Connection Jewelry, Gemstone Faceting, and other subjects on a weekly basis. These classes may be for beginner and/or advanced level to better accommodate your skills. Many of these classes are 6-week classes to allow more students the chance to take a class. You do not need to be a member of either the Center or MTGMS, but your class fee, which goes to the Center, will be higher for non-members. Besides the Course Fee, which goes to the Center, a small Maintenance Fee is charges for each course, which goes to MTGMS. MTGMS and/or the Instructors provide the tools you will need. You may bring your on materials needed for the course, or in most cases the Instructor will have materials available for sale. In some courses, the Instructor may require an instructor fee to cover kits, supplies and printed material. All Instructors volunteer their time to teach classes, so their fee maybe to help cover their transportation cost.
Faceted Gemstones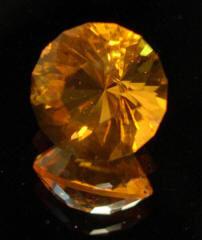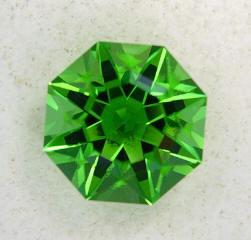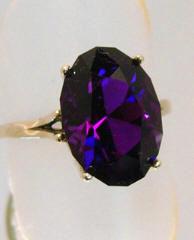 Silver Jewelry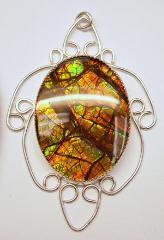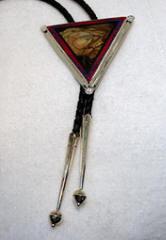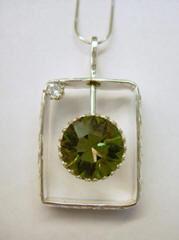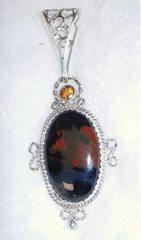 Wire Art Jewelry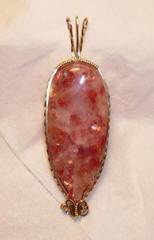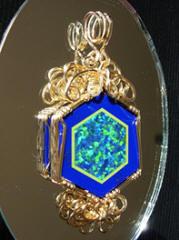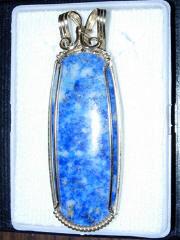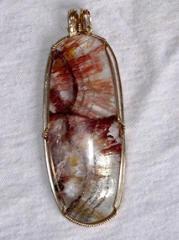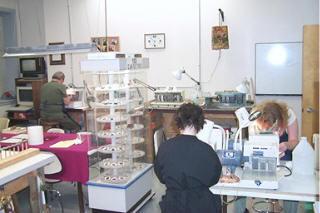 The Lapidary Classroom is where you learn to cut cabochons out of various materials like opal, jade, agate, and jasper. The room is equipment with a number of Genies, saws, and polishers for the students use. The Lapidary courses can handle up to 10 students per class depending on the skill level of students who signup. The regular Lapidary courses run 12 weeks (quarter) and are offered during the week day and night. Special course study may be at other times. In a Lapidary class, you learn how to cut and polish different gemstone materials, which can be cut to go into Jewelry. You learn how to saw the rough stones into slabs and then trim, before you start shaping the stone. All the equipment uses diamond in the grinding and sawing process. You use one of the grinder/polishers to form the stone, round the top, and then polish the completed stone, ready to go into your jewelry project. It is a place where much is learned, but more important, a place to make friends for a lifetime. In the Lapidary Classes, you will be given an agate or jasper to use for your first stone if you're a beginner. After that material is available from MTGMS for sale at a very low price and even other students or instructors may have different material they have collected, for sale.
Lapidary Cabochons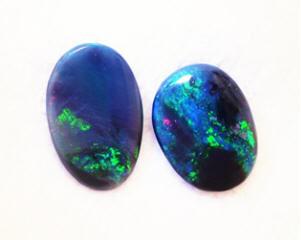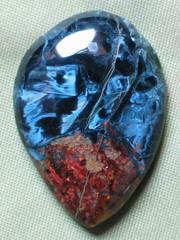 Coffee County Senior Citizens Center – 931.455.2504
410 North Collins Street - The classes are in the Lapidary Building behind the Center
Tullahoma, TN 37388-3231
www.mtgms.org/tullahomactr.htm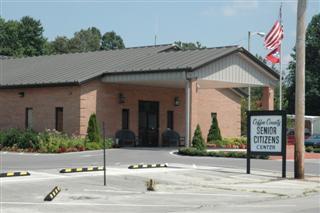 At the Tullahoma Center, Lapidary is behind the center in a metal building next to the driveway. It has two rooms, one for the cutting and polishing of cabochons, and the front room, which is used to teach Faceting and how to make Silver Jewelry, Wire Jewelry, and Cold Connection Jewelry. Courses are offered during the weekday, at night, and on Saturday. Tullahoma requires that you be a member of the Center. A class fee is charged for each course with that money going to help support the MTGMS classes. The funds are used to buy and maintain the equipment. Some classes may have an Instructor fee to cover transportation and/or materials supplied. Some classes may require you to buy the kits offered for the course. For more information contact the Center or Ken Swan. Map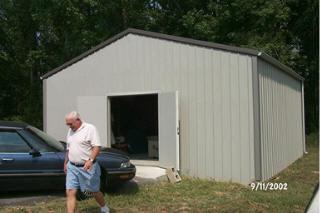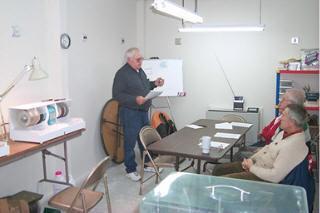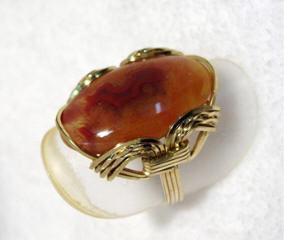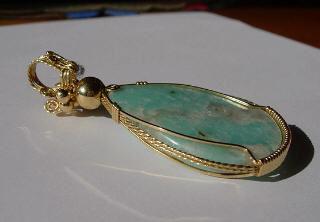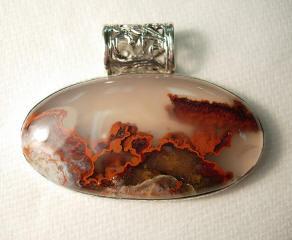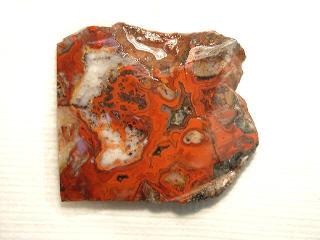 Map Link FiftyForward (Donelson)