Coffee County Senior Citizens Center
(Cascade Recreation Area)
410 North Collins Street
Tullahoma, Tennessee 37388
(931) 455-2504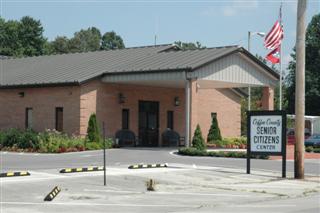 Following the success of the Donelson Senior Center, construction was started in 2002 on a Lapidary Shop and Classroom at the Coffee County Senior Citizens Center in Tullahoma, TN. MTGMS provided funding that is generated via our annual Gem, Mineral, Jewelry, & Fossil show each December. MTGMS members donated their time to do the construction work. MTGMS members continue to donate their time to teach classes in the now completed Lapidary Shop and Classroom.
Monthly meetings that are open to the public now meet every month at Lannom Public Library.