FiftyForward Donelson Station
(Previously the Donelson Senior Center)
108 Donelson Pike
Nashville, TN 37214
(615) 883-8375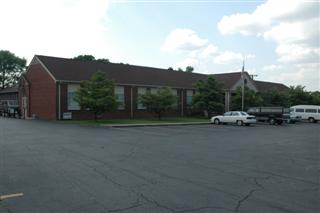 The FiftyForward Donelson Station has long been a project of the MTGMS. It was originally spear headed by Jack Fishburn. Even though Jack has passed on, his efforts continue on because of the efforts of many of the members of the MTGMS. A theme that is presented at the center is that "You Can Do This".
Classes in Lapidary Cutting and Polishing, along with Silver Smithing, Casting, and Faceting are offered at different times in the day and night. Classes are hands on classes using the equipment in the center. The MTGMS continues to supply equipment and supplies from funding that is generated via our annual Gem, Mineral, Jewelry, & Fossil show each December.
Monthly meetings that are open to the public now meet at the center every month.